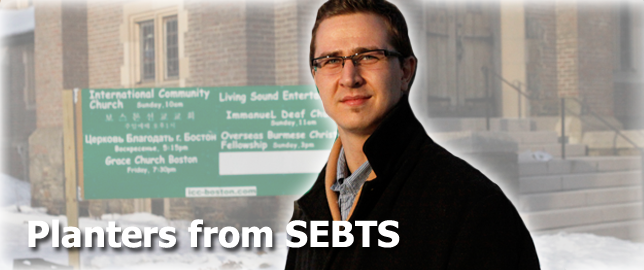 The planters represented below all received education and training at SEBTS. Some of them are Nehemiah / SEND Missionaries through NAMB (North American Mission Board). In addition, several of these planters were equipped and sent by key church planting churches in the area.
Charlie Dunn is an North Carolina guy. With his undergrad from UNC Chapel Hill and an M. Div. from SEBTS, he now a Boston guy. With his wife, Abby, and daughter, Brooklyn, the Dunns moved to Boston in 2012 to serve as resident church planters with Bland Mason at City on a Hill Church in Brookline, MA. In January, 2013, Dunn announced his new plant for South Boston: Hub Church Boston - Learn more here - www.hubchurchboston.com.
Warren Mainard is a native of greater Seattle.  After moving to Clearwater, FL at 16 years old, he answered the Lord's call and most recently served for eight Student Pastor at Cornerstone Baptist Church in Florence, SC. He and his wife Leah and their two children moved to the Bellevue area of Seattle in June, 2012 to plant Essential Church.
Rush Whitt moved to Columbus, OH in the spring of 2012 with his wife Kathryn and three kids to plant Paramount Church. Rush is an M.Div. grad from SEBTS. He will complete his D. Min. in December, 2012. Rush, and SEBTS grad Mike Parks are planting Paramount with the North American Church Planting Foundation.
Dave Johnson moved with his wife Julie and three kids in July, 2012, to the Wrigleyville / Northcenter area of Chicago.  Dave is an M.Div. grad from SEBTS, and a church planter with the North American Church Planting Foundation out of Open Door Baptist in Raleigh in North Raleigh.
Tom Cabral is native of Fall River in southeastern Massachusetts. And after seven years in Wake Forest, and after earning his M.Div. from SEBTS, Tom moved back home in July, 2011 with his wife Deb and daughters Tiffany and Bethany to plant Redemption Fellowship of Fall River, which launched officially in the spring of 2012.
John and Amy Pope, with their baby girl Abigail, moved to downtown Dayton, OH in 2011 to start Refuge City Church. John is an M.Div. grad of SEBTS and formerly an intern with Treasuring Christ Church in Raleigh. 
Josh Dryer is an M.Div and THM grad of SEBTS. He and his wife Darlene moved home in May, 2011 to Dubuque to plant River City Church, which is being planted officially out of New Life Church located also in Dubuque.
Zach Weihrauch is a 2008 M.Div  graduate from SEBTS. After leaving Wake Forest, he worked as a student pastor back home in Central Illinois before deciding to plant in Cleveland. He is married to Amy, and has two kids, Deacon and Ava.
Bryan Barley and Andy Metzger have been together now a long time. They graduated from the University of South Carolina and from SEBTS together. And now, along with their entire team form the Summit Church (Durham, NC), they call Denver home as they continue to develop a brand new church plant, Soma Church.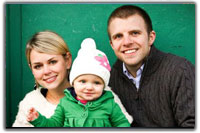 Tanner Turley and his wife Marsha and their daughter Parker led a team from Open Door Baptist (Raleigh, NC) to the Medford area of Boston in the fall of 2010. With team members Jon Chasteen and family, Josh Miller and family and Abby Cook, they are Redemption Hill Church, reaching students and adults in and around the Tufts University area.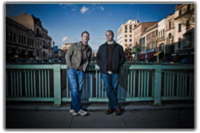 Nathan Knight and Joey Craft moved to the DC area with their families in the middle of 2010. Their families have been adjusting to life in the city and laying the foundation for Restoration Church to make a Gospel impact in Washington DC and the ends of the earth. Pray for God to strengthen and sustain them.
Matthew and Jennifer Dickerson arrived in South Dakota in June, 2010. Why the long journey from North Carolina? Matthew (a graduate of SEBTS in May 2010) and Jennifer are called to work among the Lakota Indian tribes. Follow their journey and pray for God to move in their lives and the people God has sent them to reach.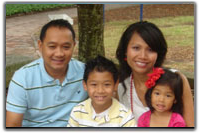 Henry and Keo Chan arrived in Oklahoma City (OKC) with their family in June 2010. Why is a recent graduate of SEBTS moving his family to OKC? To plant a Second Gen church among Asian background people. Follow their journey and pray that God would move in and through their lives in OKC.
Jan (pronounced yahn) and family moved to Boston in July, 2009 to plant both an English speaking and a Russian speaking church near Harvard in the Allston area. Jan, a native of Estonia, grew up in Rhode Island and after a brief career as a Russian Analyst, moved to Wake Forest where he completed his M.Div. with Advanced Biblical studies at SEBTS in 2009.
Ken and Paula Cordray are in Pittsburgh, Pa. planting Living Faith Community Church with the help of two established SBC churches in the area. The couple  moved from Charlotte, N.C., where Paula was a nurse and Ken served as pastor of married adults at Hickory Grove Baptist Church.
Justin Perry and Drew Tucker met in 2005 in their small group at North Wake Church in Wake Forest, NC.  And less than four years later they were moving their families from North Wake and from SEBTS, where both graduated with M.Div. degrees, to Tampa to plant Covenant Life Church near the University of Tampa campus downtown.
Planters from SEBTS  |  CP Churches  |  Prospective Plants  |  Share your ideas